Are you in the market for a new pair of running shoes? Do you want to run with the Kenyans on race day?  There is some good news and some bad news.
Highlights (the good news)
Newton Running shoes offer a smooth and quick ride.  For those of you who are fit and slender, run to your local running store or go online and get yourself a pair of Newton Running shoes…NOW!  These shoes offer plenty of cushioning, a wide toe-box, and a mesh upper for great ventilation.  The shoes look slick and will certainly turn some heads as you fly by your competitors with your gorgeous forward lean.  It should also be noted that Newton Running is an eco-friendly company founded by runners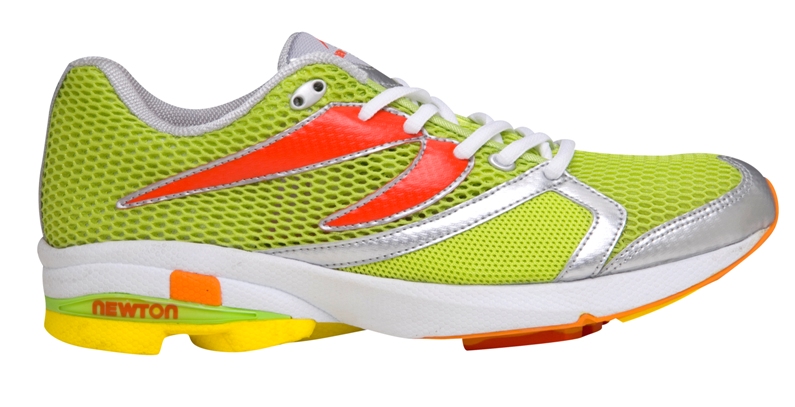 Feedback (the bad news)
If you desire to run with a forefoot/midfoot strike while maintaining a quick cadence and a slight forward lean, you may have to be in phenomenal shape (like the Kenyans) to do so.  Similarly, barefoot running is great if you have grown up in Kenya at 10,000 feet, without shoes, and have less body fat than the guy who lives next door that exercises 16 hours a day.  Most of us have muscle imbalances, love handles, and collapsed arches, therefore, these issues must be resolved before purchasing your first pair of 'minimalist' shoes.  If you choose to ignore my advice, the 'lugs' on the forefoot of the shoe are designed to provide the means to that optimal foot strike, nevertheless, these lugs can take a lengthy amount of time to get used to.  Prepare for your calfs to be a tad tender.
Price: $135.00-$185.00
Newton Shoes founder, Danny Abshire, demonstrates proper points and form of the forefoot running.

Related posts: